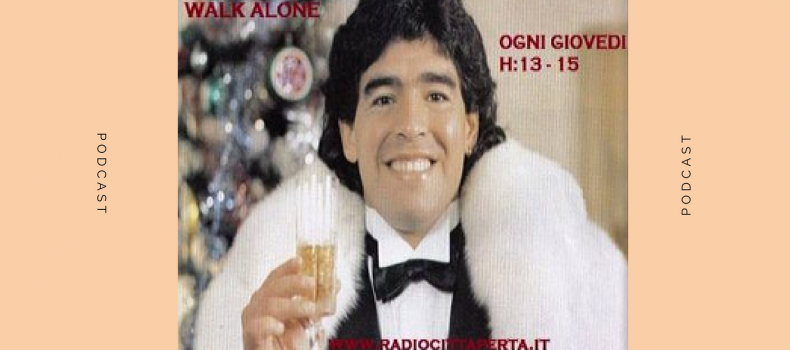 You'll Never Walk Alone con Yuri 14-9-2017
Scaletta:
C.S.I. – Unità di produzione
Ana Tijoux – Antipatriarca
Cypress Hill – Street wars
Frankie Hi-Nrg Mc – Libri di sangue
Più Rivolta – Su le fiamme
Assalti Frontali – Denaro gratis
Kento – Piazzale Loreto
Kaos – 1971
Mouse on Mars – Schnick Schnack Meltmade
Adult. – Human Wreck
Thin Lizzy – The Boys are back in town
The Pogues – Dirty old town
Banda Bassotti – L'altra faccia dell'impero
Shots in the dark – Hooligan Ska
Tokyo Ska Paradise Orchestra ft. Emicina – Olha pro ceu
Elza Soares – Mas que nada
Fulham Football Team – Fulham Stomp
Gianfranco Manfredi – Ma chi ha detto che non c'è ?
Nada – Aprite le città
Dalton – La vigna della morte
Punkreas – Fratello poliziotto
Erode – Ulrike
Atarassia Grop – L'oltretorrente
Angelic Upstars – Woman in disguise