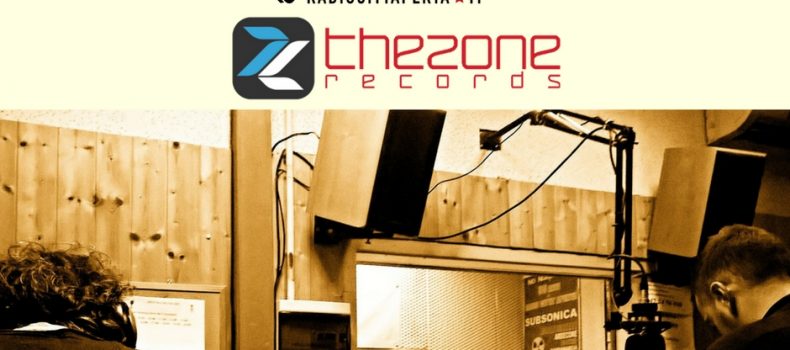 The-Zone – Martedì 28.11.17
The-Zone dopo 15 anni, cambia il giorno della diretta!
Ci spostiamo subito dopo la Champion League 🙂
Sempre con due ore (e oltre) di diretta dalle 23 e poi musica tutta la notte fino alle 8!
The-Zone Official Program 28 November 2017 (ENG – ITA)
Prima ora di diretta, con le 10 migliori produzioni presentate nell'ultimo mese!
Una sorta di classifica, ma senza ordine di posizione, dall'electro alla techno.

Seconda ora di diretta con il nuovo consueto appuntamento con i DJSet in diretta.
In attesa del 1 Dicembre, la diretta straordinaria che faremo Venerdì prossimo, con ospite direttamente from UK di BEN LONG
Questa settimana, il resident di The-Zone 🙂
MIK from THE-ZONE CREW

Con diretta video su facebook sulla nostra pagina ufficiale! QUI
E ancora
il mix'n'night, dalle 01 alle 08 dove potrete ascoltare i
Podcast The-Zone tutta la notte
ENJOY!
Playlist:
LIVE SHOW:
First hour live with the best 10 tracks (not in order of ranking)
on The-Zone Show in November

Textasy – Aa.Vv. In The Dark Again 09 EP (In The Dark Again 009)
Mark Broom – Z Beats EP [Truncate rmx] (EPM Music 18v – 059dgt)
Johannes Heil with Markus Suckut – Gospel LP (Oddeven 001Lp)
A.Morgan – Pozium EP [Hans Buffmyhre rmx] (Voigt Rec 006)
Oliver Way – Music Is So Special EP (EPM Music 057)
Wlderz – Souvenir EP [Par Grindvik rmx] (Skryptom Rec 034)
Vegim – Granit EP (TMM Rec 210)
Dandi & Ugo – Spirit EP [Angy Kore & Gabriel Padrevita rmx] (Luft Rec 005)
Sebastian Groth – Awake EP [The Advent rmx] (Audition 007)
Ben Long – Open Doors Remixed EP [Dany Rodriguez rmx] (EPM Music 058)
DJSET IN DIRETTA:
The best news releases presented at The-Zone Radio, an exclusive and super cool djset by:

MIK from The-Zone
with Exclusive VIDEO LIVE
on "The-Zone Radio Show" Official Facebook Page
THE-ZONE MIX N' NIGHT dalle 01 alle 08

After The Live Show,
Music All Night! TILL 07 AM!!
THE-ZONE PODCASTS
——————–
AND REMEMBER:
1st DECEMBER 2017
THE-ZONE IS ONAIR LIVE WITH SPECIAL GUEST
BEN LONG – DJSET ONAIR LIVE!