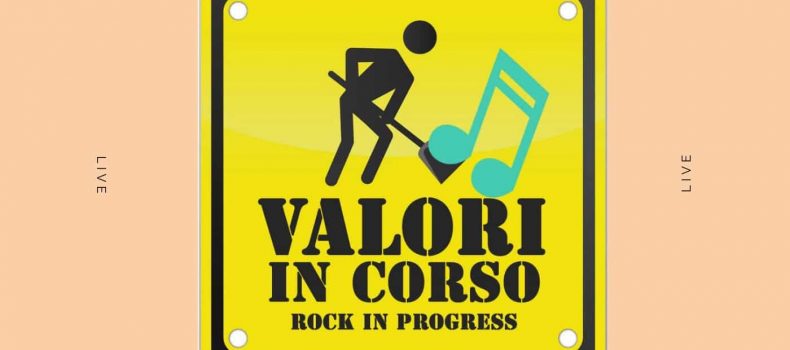 Podcast e scaletta Valori in Corso 12-9-2019
In apertura di puntata, intervista telefonica alle titolari della nuova libreria Bookstorie che sarà inaugurata questa sera nel quartiere di Montesacro a Roma.
A seguire, ospite in studio il polistrumentista e compositore Roberto Fega che ha parlato del suo ultimo lavoro "Echoes from the Planet" e ha anticipato alcune notizie sulla programmazione del bistrot di quartiere Zazie nel Metrò.
Infine è stato ospite negli studi della radio il chitarrista e compositore Vincenzo M. Grieco con il suo nuovo album "Misleading Lights of Town".
La scaletta
In sottofondo: Lee Konitz – In Harvard Square, 1954
Iggy Pop – Free
Iggy Pop – Loves Missing
Tindersticks – The Amputees
David Bowie – Conversation Piece
Beirut – When I Die
============
Intervista a Roberto Fega
Robert Wyatt – Sea Song
Roberto Fega – 8 august 1956 18 april 2015
Roberto Fega – Gender Revolution in Rojava
============
Ronin – Wicked
Daniel Johnston – True Love Will Find You In The End
Kim Gordon – Sketch Artist
============
Intervista a Vincenzo M. Grieco
Van Halen – Sucker In A 3 Piece
Vincenzo M. Grieco – Don't Lay Your Love To Waste
Vincenzo M. Grieco – Misleading Lights Of Town
Vincenzo M. Grieco – That Brand New Perfect Tune
============
Bobo Rondelli – Per Amor del Cielo
Green Day – Father Of All…
Isobel Campbell – Ant Life