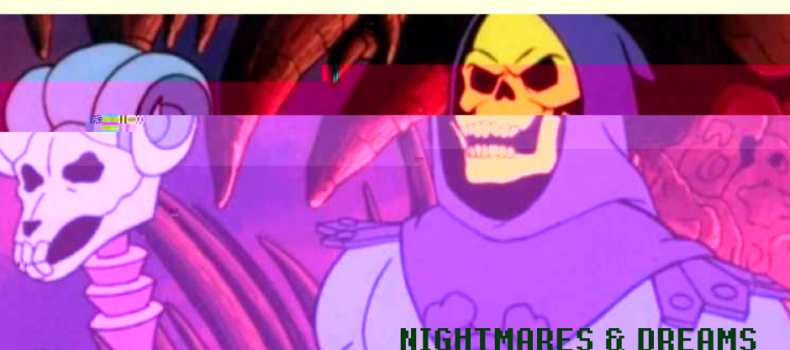 Podcast – La coscienza di uno speaker 13.3.19
La coscienza di uno speaker
Episodio 2: Nightmares & Dreams
con Alessandro Anello
Dove siete stati tra il 1980 e il 1989?
Se avete perso quel decennio, se lo avete dimenticato, se eravate troppo piccoli per ricordare o se non eravate ancora nati, questa puntata vi permetterà di rivivere gli anni d'oro delle musiche nelle serie tv, momenti mediatici, videogame e pop-culture. Tutto sugli anni 80. Abbasso Ronald Reagan, viva Gianfranco Funari!
Felicità – Al Bano & Romina
Battles – Titanium 2 Step
Goldfrapp – Strict Machine
THE AMERICANS
Queen & David Bowie – Under Pressure
STRANGER THINGS
Kyle Dixon & Michael Stein – Kids
"Friends don't lie"
The Cars – Moving On Stereo
GLOW
Scandal (feat Patty Smith) – The Warrior
MIAMI VICE
Jan Hammer – Crockett's Theme
MAGNUM, P.I.
Ian Freebairn-Smith – Magnum P.I. Theme 1
Mike Post – Pete Carpenter – Magnum, P.I. Theme 2
KNIGHT RIDER (SUPER CAR)
Knight Rider
V (VISITORS)
Joe Harnel – Final Battle
MANIMAL
Paul Chihara – Manimal Theme
THE GREATEST AMERICAN HERO (RALPH SUPER MAXI EROE)
Joey Scarbury – Believe It Or Not
SMALL WONDER (SUPERVICKY)
Rod Alexander, Howard Leeds, Diane Leslie – She's A Small Wonder
Soft Cell – Tainted Love
THE A-TEAM
Mike Post, Pete Carpenter – The A-Team Main Theme
MACGYVER
Randy Edelman – MacGyver Theme
AUTOMAN
Stu Philips – Automan Main Theme
HE MAN AND THE MASTERS OF UNIVERSE
Aa Vv – Masters of the Universe Theme
Matia Bazar – Ti Sento
26.4.1986 – Chernobyl
Pippi Franco – Che fico!
Bombolo – Bello de Papà
TETRIS
Tetris Game Boys Theme (Korobeiniki)
Wally Beben – Tetris Commodore64
Tiffany – I Think We're Alone Now