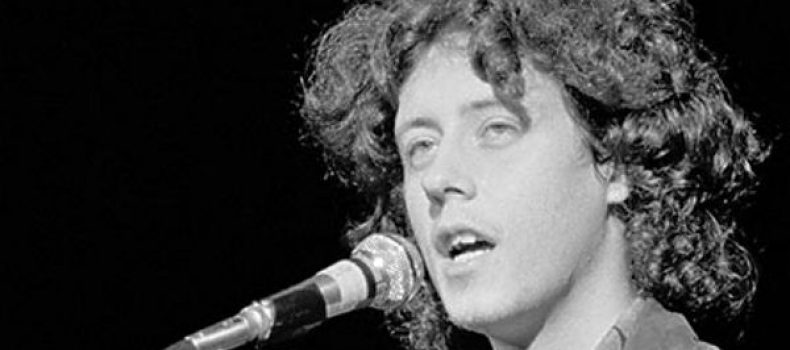 Arlo Guthrie: "Coming Into Los Angeles"
di Skatèna
Hip woman walkin' on the movin' floor
Trippin' on the escalator
There's a man in the line and she's blowin' his mind
Thinkin' that he's already made her
10 luglio 1944 – nasce il cantautore folk Arlo Guthrie.
Per festeggiare il suo compleanno, vi propongo il video della sua indimenticabile performance (la mia preferita) tenutasi venerdì 15 agosto 1969 al concertone di Woodstock, quando cantò la sua Coming Into Los Angeles di fronte a lot of freaks, canzone che poi divenne uno degli inni della controcultura dei sixties.
Il brano venne inserito nel documentario di Michael Wadleigh sul Festival di Woodstock, dove si vede Arlo che suona mentre alcuni hippies si passano dei joints.
In una intervista, Guthrie ha raccontato che ad ispirare Coming Into Los Angeles fu un episodio riguardante un volo che fece da Londra a Los Angeles, tra il 1966 e il 1968, quando aveva 18 o 19 anni, durante il quale fu molto teso e nervoso perché dei suoi amici di Londra gli avevano consegnato alcuni regali e, dopo il decollo, dopo averne aperto uno, aveva trovato della merce che non si poteva trasportare se non di contrabbando.
Suo padre era il folksinger Woody Guthrie, ed Arlo, come molti figli d'arte, rimase schiacciato dal confronto con il suo talento, nonostante la pubblicazione di album notevoli come Arlo del 1968, Running down the road del 1969 e Washington county del 1970.
Arlo frequentò fin da piccolo le "cattive compagnie" della scena musicale antagonista statunitense legate alla sinistra e al movimento sindacale. Suo maestro fu Pete Seeger, vecchio amico di suo padre e ostinato ribelle, perseguitato per le sue simpatie nei confronti dei comunisti.
Fu grazie a Seeger che Arlo fu introdotto nella scena del folk di protesta americano e mosse i suoi primi passi artistici tra le comunità hippy, ma i suoi interessi non si limitavano alla musica: egli infatti pubblicò il libro autobiografico Alice's Restaurant e interpretò se stesso nell'omonimo film diretto da Arthur Penn.
Quando nel 1967 prese parte al Festival di Newport, Arlo fu consacrato tra le nuove stelle del folk politico statunitense, anche era un tipo non costante e molto timido, preferendo esibirsi in piccoli raduni o per cause importanti come i diritti civili e sindacali, le iniziative a favore delle minoranze o degli immigrati clandestini. I testi delle sue canzoni erano sicuramente più aspri e diretti di quelli di Bob Dylan, essendo l'espressione della protesta sociale più radicale dell'America alla fine degli anni '60.