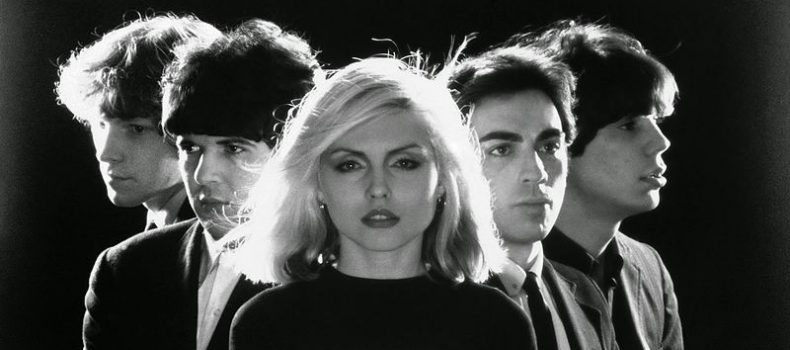 40 anni fa Heart Of Glass dei Blondie era al primo posto nelle classifiche
Once I had a love and it was a gas,

soon turned out to be a pain in the ass
Questo è il verso dell'ultimo ritornello di Heart Of Glass presente nella versione originale su 33 giri; rifiutato dalle radio all'epoca, fu cambiato in "soon turned out I had a heart of glass", che si trova infatti sul singolo.
Ma andiamo per ordine.
Heart of Glass è una canzone dei Blondie di Debbie Harry e Chris Stein, band new wave/pop rock statunitense della metà degli anni '70 che esercitò una notevole influenza sui gruppi punk dell'epoca.
Fa parte dell'album Parallel Lines del 1978 e divenne un successo mondiale, arrivando a svettare numerose classifiche per diverse settimane, a cominciare dal 28 aprile del 1979 quando raggiunse il top della classifica Hot 100 di "Billboard".
Sebbene sia stato pubblicato come singolo il 3 Gennaio del 1979, la prima versione di Heart Of Glass risale al 1975.
Inizialmente il brano, il cui titolo era Once I Had A Love, aveva un ritmo più lento e reggaeggiante che venne accantonato per poi essere ripescato più avanti, nel 1978, con un cambio di arrangiamento ed un'impostazione più "disco".
"Quando incidemmo 'Heart Of Glass', nei nostri giri non era considerato molto cool suonare la disco music. Lo facemmo di proposito, perché volevamo essere 'uncool'. La canzone si reggeva su un groove costruito con una drum machine Roland CR-78", ha affermato Debbie.
Qui sotto, il videoclip originale di Heart Of Glass diretto da Stanley Dorfman e mandato in onda per la prima volta nel gennaio del 1979.
Di seguito, la performance dei Blondie a Top Of The Pops nel 1979.
In quel momento storico, la disco music non era ben considerata dalle band che, come i Blondie, frequentavano i circuiti punk e new wave, avendone una visione "stupida e commerciale"; ciononostante, la band sfidò gli ambienti in cui bazzicavano, decidendo di soprannominare il pezzo "The Disco Song". Il risultato fu una track strepitosamente e incredibilmente disco.
Non era un segreto la passione di Debbie Harry per la musica elettronica di Giorgio Moroder, e fu proprio quest'ultimo a chiederle di interpretare Call Me, tema principale di American Gigolò, .
Heart Of Glass è stata anche oggetto di deliziose cover, tra le quali ho scelto per voi quella dei Me First and the Gimme Gimmes in chiave punk.