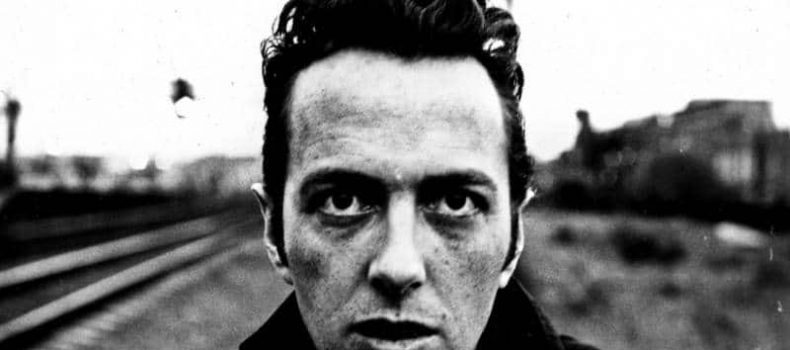 "The future is unwritten": ricordando Joe Strummer, cantante dei Clash e protagonista dell'epopea punk
di Skatèna
The future is unwritten: questa frase campeggiava a caratteri cubitali sul retro di Combat Rock. E sarebbe diventata il titolo di uno splendido documentario dedicato a Joe Strummer.
Penso che la gente debba sapere che noi dei Clash siamo antifascisti, contro la violenza, siamo antirazzisti e per la creatività. Noi siamo contro l'ignoranza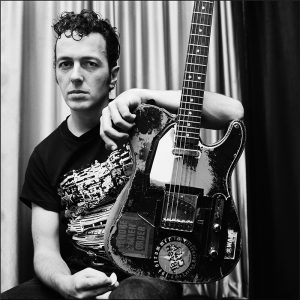 John Graham Mellor in arte Joe Strummer era nato ad Ankara il 21 agosto del 1952: fu poeta, cantautore, chitarrista, attore e conduttore radiofonico, ma divenne noto al grande pubblico per essere stato il carismatico frontman dei Clash (se non la più importante punk band di fine anni'70, di sicuro tra le più corrosive e meno volatili), oltre che autore dei testi assieme a Mick Jones; altre sue esperienze musicali includono gli 101'ers, che sono stati la sua prima rock'n'roll band, i Pogues, formidabile gruppo folk punk anglo-irlandese attivo negli anni ottanta e novanta, e i Mescaleros, con cui lavorò fino all'improvvisa morte avvenuta per infarto nel 2002.
Per festeggiare il suo compleanno, vi propongo due clip musicali: quello ufficiale di London Calling, canzone estratta dall'omonimo album del 1979, e pubblicata come singolo il 7 dicembre 1979 (nessuno può togliere che London Calling sia un disco politico, forse il disco politico per eccellenza: un pugno nello stomaco nell'Inghilterra tatcheriana, un lampo, una scintilla per incendiare la prateria – cit.), e una meravigliosa versione live di Straight to Hell eseguita da Strummer coi Mescaleros.
The ice age is coming…the sun is zooming in
Engines stop running and the wheat is growing thin
A nuclear error…but I have no fear
London is drowning…and I…
I live by the river!
Sebbene Strummer e i Clash siano stati raccontati come punk, in realtà essi si sentivano come qualcosa di diverso. "Vorrei che non si dicesse che i Clash sono stati solo un gruppo punk. – spiegava Strummer – Il punk è uno spirito molto più ampio della musica grezza e semplice che solitamente si identifica con quella parola. I Clash sono stati un gruppo di fusione, non una band di genere. Abbiamo mischiato reggae, soul e rock and roll, tutte le musiche primitive, in qualcosa di più della somma dei singoli elementi. Soprattutto in qualcosa di più del semplice punk di tre accordi."