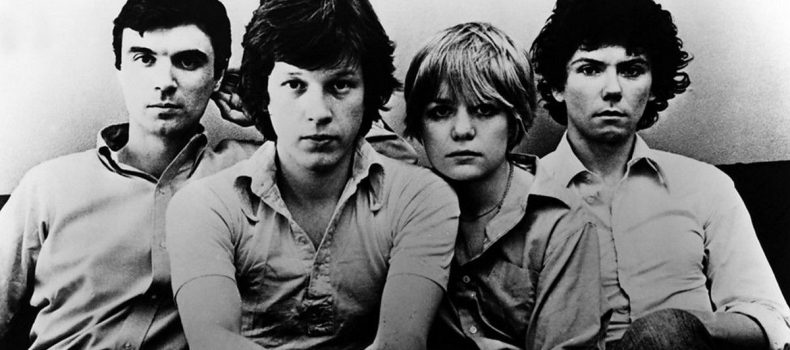 Talking Heads: "Remain in Light", uno dei dischi più innovativi di sempre
♫ ♪ Letting the days go by, let the water hold me down
Letting the days go by, water flowing underground
Into the blue again after the money's gone
Once in a lifetime, water flowing underground ♫ ♪
di Skatèna
8 ottobre 1980: esce per la label Sire Records Remain in Light dei Talking Heads, apice del percorso che ha visto il loro "funk cerebrale miscelarsi con la genialità del produttore Brian Eno". (storiadellamusica)
E' il quarto album della band e l'ultimo di un percorso lungo quattro anni, iniziato nel 1977 con il memorabile esordio Talking Heads: 77, proseguito poi con More Songs About Buildings and Food nel 1978 e Fear Of Music nel 1979.
Dal punto di vista musicale, il disco è molto sperimentale e risente dell'influenza di Fela Kuti (musicista e attivista nigeriano meglio conosciuto come The Black President, inventore dell'afrobeat), pertanto presenta elementi propri della poliritmia africana genialmente miscelati con l'elettronica, il funk, il punk rock e la new wave.
Quanto ai testi delle otto canzoni presenti, lo psicanalista Michael A. Brog ha affermato che essi si basano sul principio della libera associazione, essendo stati scritti secondo la tecnica narrativa dello stream of counsciousness (flusso di coscienza), che per esempio caratterizzò le opere di Italo Calvino ma ancor di più di James Joyce (mi viene in mente il suo celebre romanzo Ulisse).
Di seguito, il clip ufficiale di Once in a Lifetime, primo singolo estratto da Remain in Light e pubblicato il 2 febbraio 1981. La canzone, che in origine era intitolata Weird Guitar Riff Song per la sua particolare composizione, è stata accreditata a David Byrne, Brian Eno, Chris Frantz, Jerry Harrison e Tina Weymouth.
A proposito del testo di Once in a Lifetime, Byrne ritiene che esso debba interpretarsi alla lettera: "Siamo per la maggior parte inconsci. Sai, operiamo mezzi svegli o col pilota automatico e ci riduciamo con una casa, una famiglia, un lavoro e tutto il resto, e non ci siamo mai fermati per chiederci 'come ci sono arrivato qui?'".
Qui sotto, invece, potete ascoltare il brano finale dell'album, The Overload, una lenta ballata dark, molto cupa e tenebrosa, che rimanda allo stile di gruppi come Bauhaus e Joy Division: