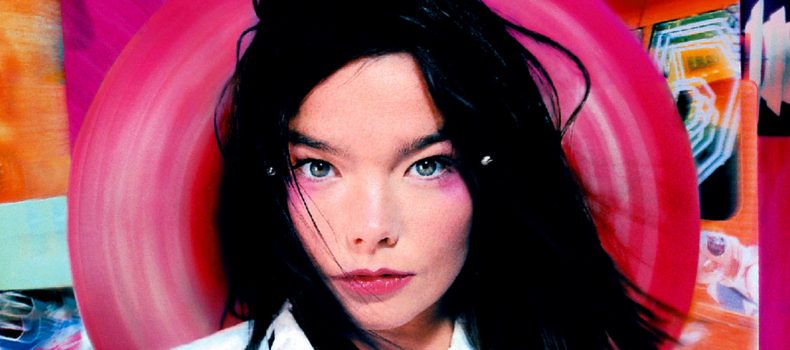 13 giugno 1995: esce Post di Björk
All the modern things / Like cars and such

Have always existed / They've just been waiting in a mountain

For the right moment / Listening to the irritating noises

Of dinosaurs and people / Dabbling outside
13 giugno 1995 – esce per la One Little Indian label Post, il secondo album solista di Björk (il terzo, contando anche l'omonimo del 1977), splendida artista ed esploratrice musicale islandese dalle sorprendenti doti vocali, maestra di innovazione e sperimentazione.
Concepito quando Björk si era trasferita dall'Islanda all'Inghilterra, Post contiene 11 canzoni estremamente differenti tra loro e contaminate in svariati modi e, per alcune tracce elettroniche (alcune delle quali techno), la cantante si è avvalsa della collaborazione di artisti come Tricky, Howie B, Graham Massey, Nellee Hopper, in veste anche di produttori.
Il disco è molto attento al mondo contemporaneo, ma nello stesso tempo proiettato nel futuro: sono presenti diversi generi, basti pensare a It's Oh So Quiet, pseudo-cover di Blow A Fuse di Betty Hutton, all'elettronica di Tricky in Enjoy, fino ad arrivare al trip hop delle aperture ritmiche in The Modern Things.
Qui sotto, un'eccezionale live performance di Björk che canta Enjoy allo Shepherds Bush Empire:
Di seguito, il videoclip di Army Of Me, primo singolo tratto dall'album, dal "riff killer di gusto industrial che accompagna il ritornello":
Diretto da Michel Gondry, il video di Army of Me è stato uno dei primi in cui è stata utilizzata la tecnica del bullet time (o tecnica dei proiettili rallentati), divenuta poi famosa con il film Matrix.