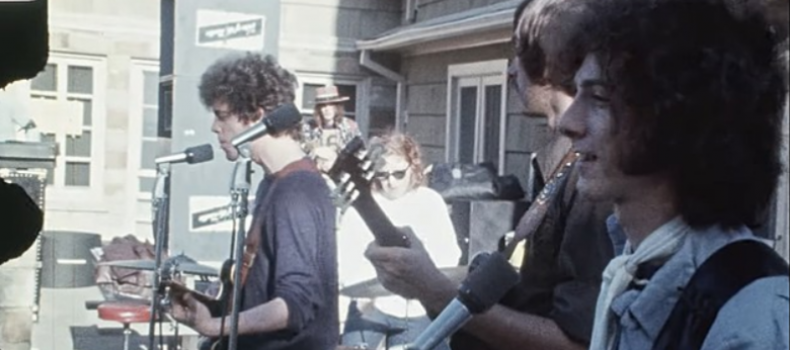 Velvet Underground: spunta un video di un loro concerto contro la guerra in Vietnam
di Skatèna
È di pochi giorni fa la notizia del ritrovamento di un raro video a colori di un concerto dei Velvet Underground tenutosi a Dallas verso metà ottobre del 1969 durante una manifestazione pacifista.
Grazie al video si è venuti a sapere che durante la settimana del 14 ottobre 1969, i Velvet Underground si esibirono in un club di Dallas a sostegno della manifestazione Dallas Peace Day, organizzata per protestare contro la guerra in Vietnam.
Si stima che alle proteste parteciparono tra le 600 e le 3.000 persone, che vennero sostenute e dilettate dai concerti di Stone Creek, Velvet Dream, Lou Rawls e nientemeno che, appunto, i Velvet Underground.
Nei video qui sotto potete ammirare Lou Reed e soci suonare i loro pezzi leggendari, da I'm Waiting for the Man a Beginning to See the Light e I'm Set Free. C'è anche un'intervista a Sterling Morrison, in cui il chitarrista esprime il proposito di esibirsi durante le proteste di New York: "In New York, there's a tone of anarchy that's missing here" – ha detto, mentre elogia il pacifismo delle proteste meridionali.
Buona visione!