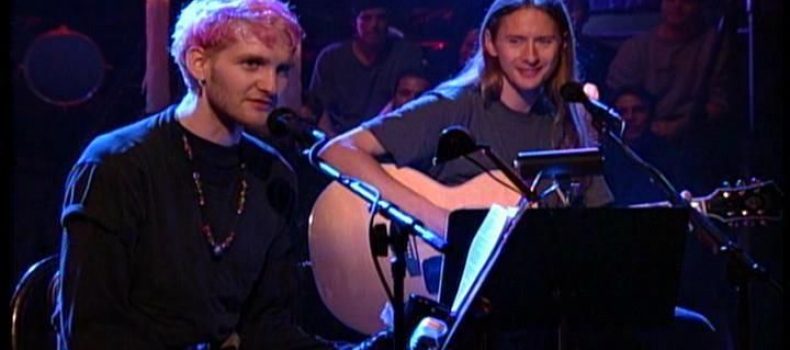 Il sindaco di Seattle ha istituito il Layne Staley Day in onore del cantante degli Alice in Chains e dei Mad Season
Once again you see an in discolored skin gives you away
So afraid you kindly gurgle out a date for me
di Skatèna
Ieri, in occasione del compleanno di Layne Staley (frontman di Alice In Chains e Mad Season), nato il 22 agosto del 1967 a Kirkland, una città nello Stato di Washington non distante da Seattle, il Sindaco di quest'ultima, Jenny A. Durkan, ha istituito ufficialmente il Layne Staley Day. L'artista, tra le voci iconiche del grunge anni '90, fu trovato senza vita nel suo appartamento di Seattle il 19 aprile del 2002, stroncato da un mix letale di cocaina ed eroina (speedball).
Di seguito, il tweet da cui è stata appresa la notizia dell'istituzione del Layne Staley Day:
Happy birthday, Layne Staley! The legendary @AliceInChains rocker was born in Kirkland, WA on this day in 1967 – and this year, Mayor @JennyDurkan has proclaimed Aug. 22 Layne Staley Day! We'll read the proclamation on air & play songs in his memory throughout the day. Tune in! pic.twitter.com/aTyhpSrZk7

— KEXP (@kexp) August 22, 2019
Nel documento di cui all'immagine successiva si legge: "Sosteniamo i nostri residenti che lottano con il disturbo da uso di sostanze e raccomandiamo il Layne Staley Memorial Fund per aver fornito fondi per la speranza, l'istruzione, il sostegno e il trattamento per il recupero dall'eroina nella comunità di Seattle. La città di Seattle celebra l'arte di Layne e la promozione delle arti a Seattle mentre lavoriamo per una città più vibrante, sana e sicura".

Per omaggiare la memoria di Staley, vi propongo il brano Sludge Factory nella splendida versione live degli Alice in Chains @ MTV UNPLUGGED (1996):
Ho scelto Sludge Factory non solo perché è uno dei pezzi che più amo in assoluto degli Alice, ma anche in quanto, di tutti i brani eseguiti in quell'occasione, mi pare quello in cui Staley ha dato il meglio di sè, cantando in maniera davvero emozionante ed intensa: come potete vedere nel clip, il frontman degli Alice in Chains, che in quel periodo era abbastanza "infognato" con l'eroina, appare sofferente e non in gran forma e, malgrado l'eccellente prova vocale, durante l'esecuzione inverte i versi per poi interrompere la canzone con un bel "Fuck!". Jerry Cantrell e lo stesso Layne sdrammatizzano poi scherzando, e rieseguono da capo il brano dopo aver ricevuto gli applausi e l'incoraggiamento del pubblico.
L'album Unplugged degli Alice in Chains, pubblicato il 30 luglio 1996, fu registrato il 10 aprile di quello stesso anno al Majestic Theatre della Brooklyn Academy of Music come parte della serie di concerti MTV Unplugged. Lo show fu trasmesso per la prima volta su MTV il 28 maggio e fu il primo concerto degli Alice in Chains dopo oltre due anni e mezzo dal precedente, nonché una delle ultime apparizioni della band dal vivo con Layne.