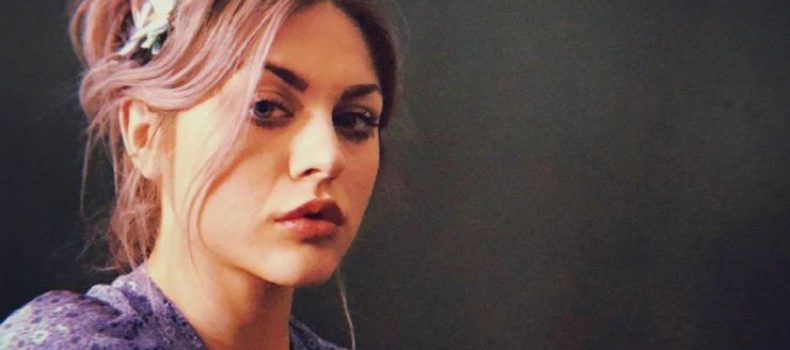 Francis Bean, la figlia di Kurt Cobain e Courtney Love, condivide su Instagram una nuova canzone
Frances Bean, la figlia 26enne di Kurt Cobain e Courtney Love, ha condiviso una sua nuova canzone acustica, in tonalità di SOL, caricandone degli spezzoni sul suo Instagram tramite un video diviso in due parti, nel quale la vediamo cantare mentre si accompagna con la chitarra.
"Vi avviso, queste sono clip di una canzone molto triste, così cruda e vera che ho voluto condividerla con tutti" ha scritto Francis Bean sotto il post.
Sempre nella descrizione appare anche qualche riga di testo:
"I know you weren't meant to stay in this place
Sometimes I find it hard to look at
My own face
Maybe one day I will talk to you
If I'm lucky it won't be too soon
They say I'm soft and resemble an
Angel
What happens to angels
When they die"
So che non eri fatto per stare in questo posto.
A volte è difficile
guardare il mio volto.
Forse un giorno ti parlerò
e se sarò fortunata non sarà molto presto.
Tutti dicono che sono dolce,
che somiglio a un angelo.
Cosa succede agli angeli
quando muoiono?
Ciò che possiamo ascoltare, in effetti, è una canzone che parla di qualcuno che non era fatto per stare in questo mondo e che un giorno incontrerà di nuovo.
Più sotto, Francis si rivolge ai suoi fans, ringraziandoli per il continuo interesse e le parole di incoraggiamento e rassicurandoli perché "presto arriverà nuova musica" per loro.
La figlia di Kurt, ultimamente, ha parlato del padre in più occasioni: durante un'intervista rilasciata ad Alternative Nation aveva raccontato di aver saputo della suo suicidio solamente a 5 anni perché la madre aveva preferito mandarla in terapia prima di raccontarle la terribile verità.
L'8 aprile scorso invece (giorno in cui ricorre l'anniversario della morte di Cobain), Frances aveva pubblicato una foto inedita del papà da bambino.
Insieme all'immagine, un messaggio a sostegno delle persone affette da depressione con un invito a non smettere di cercare aiuto.