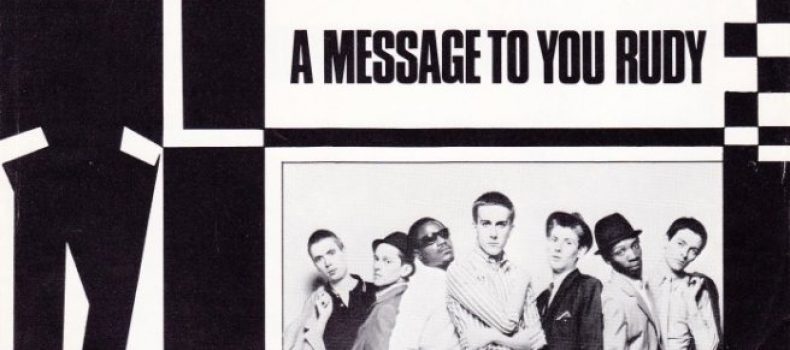 The Specials: "A Message To You Rudy"
Stop your messing around (ah-ah-ah)
Better think of your future (ah-ah-ah)
Time you straighten right out (ah-ah-ah)
Creating problems in town (ah-ah-ah)
THE SPECIALS – A MESSAGE TO YOU RUDY
[TOTP 'promo video' repeat, June 1980]
A Message to You Rudy è una canzone del 1967 di Dandy Livingstone. Originariamente intitolata Rudy, A Message to You, in seguito ottenne un successo più ampio quando, nel 1979, la coverizzarono in stile rocksteady ska 2-tone gli Specials (per la produzione di Elvis Costello), raggiungendo il numero 10 nella UK Singles Chart .
Il videoclip di A Message to You Rudy, registrato dagli Specials a ottobre 1979, "ha unito i puntini" tra i disordini sociali che avvenivano all'epoca tra i giovani a Kingston, in Giamaica, e la c.d. British disaffection di fine anni '70.
Sotto, la versione originale della canzone cantata da Dandy Livingstone. Una curiosità: il trombonista Rico Rodriguez ha suonato sia sulla versione di Livingstone che su quella degli Specials.