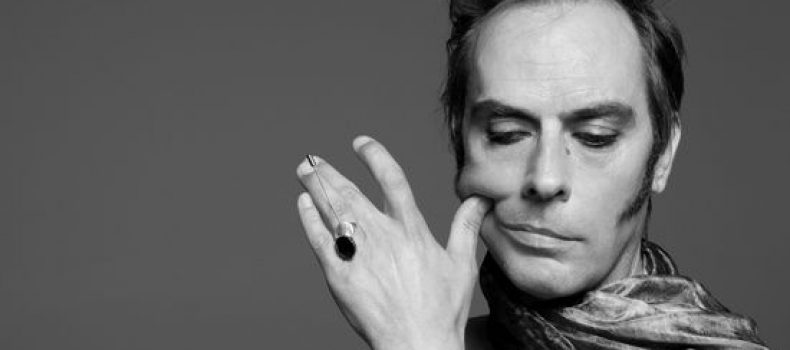 Peter Murphy: "A Strange Kind Of Love"
di Skatèna
There is no middle ground
Or that's how it seems
For us to walk or to take
Instead we tumble down
Either side left or right
To love or to hate
11 luglio 1957 – Nasce a Northampton il vampiro più affascinante della storia del rock: il cantante Peter Murphy, ex frontman dei Bauhaus, bellissimo e carismatico, che ancora oggi offre manciate di inquietudine solamente a guardarlo (cit.).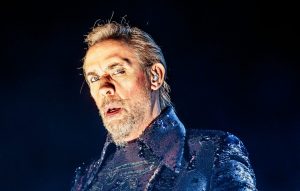 Per festeggiare il suo compleanno, vi propongo il clip di A Strange Kind Of Love, singolo/capolavoro assoluto estratto dal suo terzo album in studio da solista Deep (1989), prodotto dallo stesso Murphy e da Simon Rogers.
Nella canzone a farla da padrone è la chitarra acustica. Inizialmente Murphy canta con bassa intensità, poi verso metà brano le voci leggermente riverberate vengono eseguite con maggiore proiezione e potenza; Ned Raggett di AllMusic le ha descritte come sufficienti per conferire all'arrangiamento un senso di vastità. La canzone verso la conclusione presenta anche una parte triste suonata col synth, eseguita dal suo collaboratore Paul Statham e descritta da Raggett come un delicato requiem.
Qui sotto, una bella chicca per voi: un video originariamente postato sul sito ufficiale dei NIN di un "Pre-Radio show" con Trent Reznor, Jeordie White alla chitarra, Peter Murphy ed Atticus Ross.
Vale la pena leggere la traduzione del testo di A Strange Kind Of Love: eccola!
Una strana forma d'amore
uno strano tipo di sentimento
nuota attraverso i tuoi occhi
e come delle porte 
spalancate su di un immenso dominio
aprono al tuo premio
questo non è un campo di battaglia
o un posto per l'ira
niente cuori spezzati né bianche bugie lavate
solo il sapore per la verità
sapore scelta e significato perfetti
uno sguardo dentro i tuoi occhi
incapace di vedere la pietra preziosa della solitudine
un sorriso proveniente da un accigliamento, gira in tondo
lui deve rimanere o andarsene?
fagli strillare la sua così spiccata ira 
un'ira che non sa il giusto o lo sbagliato
e prende un piccolo pezzetto di te
non ci sono vie di mezzo
o almeno così parrebbe
per il nostro proseguire o per il nostro condurre
invece noi ruzzoliamo
da ambedue le parti, sinistra o destra
amare o odiare.