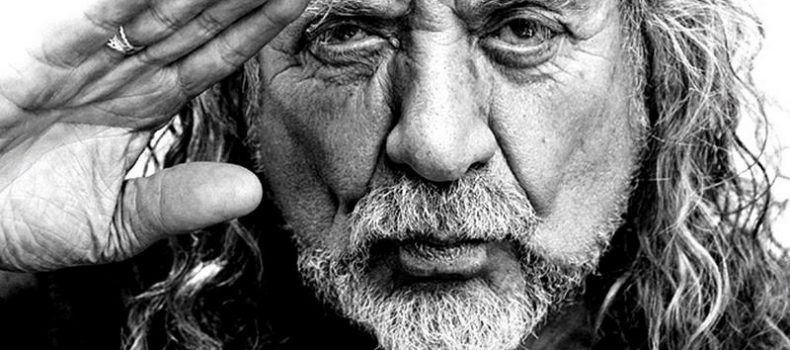 Buon compleanno Robert Plant: "Communication Breakdown" live @ Denmark Radio 1969
Communication breakdown
It's always the same
I'm having a nervous breakdown
Drive me insane!
di Skatèna
20 agosto 1948: nasce a West Bromwich Robert Plant, cantautore, musicista e compositore, noto per essere stato il frontman dei Led Zeppelin dal 1968 fino allo scioglimento del gruppo, avvenuto nel 1980 a causa della morte del batterista John Bonham. Dal 1982 si è dedicato con alterne fortune alla carriera solista.
Per festeggiare il suo compleanno, vi propongo un raro clip del 1969 in cui i Led Zeppelin eseguono per una radio danese Communication Breakdown, traccia in stile hard rock/proto punk scritta da Page/Jones/Bonham e facente parte del loro album di debutto (fu pubblicata anche come lato B del singolo Good Times, Bad Times)… Sentite che guitar solo, eccezionale!
Nel corso di una recente intervista a Planet Rock, Plant ha parlato del suo passato con gli Zeppelin, che proprio quest'anno hanno festeggiato i cinquant'anni dal loro primo album in studio.
"I miei pari stavano scrivendo pezzi importanti di cronaca sociale e io vagavo lungo i confini del Galles pensando a Gollum". Plant fa riferimento al celebre personaggio de Il Signore degli Anelli nel noto pezzo Ramble on, contenuto nel secondo album dei Led Zeppelin. E anche in altri brani torna spesso sulle ambientazioni descritte nei romanzi di Tolkien, basti pensare a The Battle of Evermore, Misty Mountain Hop e Bron-Y- Aur-Stomp.
"Mi è piaciuto quello che ho fatto, ma adesso lo guardo e dico , 'Wooh, era un po' incerto'". E poi aggiunge "Però mi piace 'Stairway to Heaven. Posso guardarla in modo più oggettivo. Non sempre riesco a capacitarmi di questo brano, ma è qualcosa di grandioso".