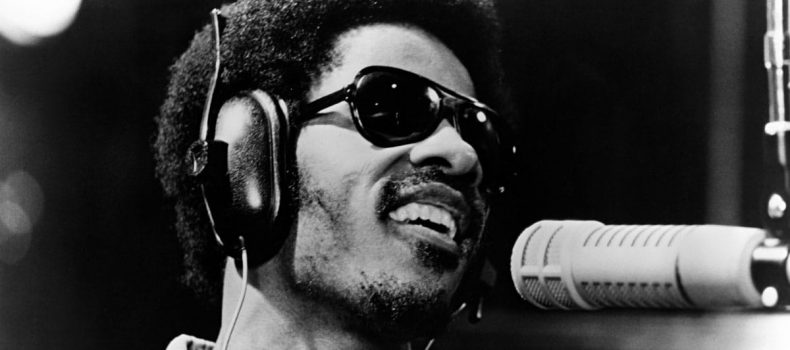 3 agosto 1973: esce "Innervisions", straordinario capolavoro di Stevie Wonder
Her brother's smart he's got more sense than many
His patience's long but soon he won't have any
To find a job is like a haystack needle
'Cause where he lives they don't use colored people
Living just enough, just enough for the city
di Skatèna
3 agosto 1973: esce per la Tamla Motown Innervisions (titolo originale: Last Days Of Easter) di Stevie Wonder, l'Harmonica Man di Saginaw, enfant prodige che a 9 anni sapeva già suonare armonica, piano e batteria, sicuramente uno degli artisti più talentuosi, innovativi ed influenti della storia della musica del XX secolo, e della black music in particolare.
L'album è uno dei tanti capolavori straordinari sfornati da Wonder nel suo periodo d'oro ovvero negli anni '70, una dichiarazione d'amore, una smisurata preghiera al cielo che si snoda in nove episodi, uno più esaltante dell'altro (ondarock). Fra i vari Grammy Awards, due furono vinti da Innervisions come "Best Engineered Recording-Nonclassical" e come "Album of the Year".
Innervisions mette a frutto la passione di Wonder per la musica tutta, guardando anche al jazz ed alle sonorità latino-americane, così come alle nuove possibilità offerte dai sintetizzatori e dalla tecnologia, e proietta funk e soul direttamente nel futuro, arricchendo per di più la miscela con una vena compositiva e pop irripetibile (storiadellamusica.it).
Le canzoni di "Innervisions" sono piccoli microcosmi di musica e parole che cominciano a schiudersi non appena l'ascoltatore pigia il tasto play. È tutto un alternarsi tra cartoline di un mondo reale – quello duro e spietato dell'America post-Watergate, in cui a un giovane afroamericano in cerca di fortuna bastava mettere piede in una grande città per ritrovarsi in mezzo ai guai ("Living For The City") – e uno immaginario, nato dalle speranze di un ragazzo del Michigan la cui sana ingenuità lo portava a sognare una dimensione in cui "l'odio è solo un incubo e l'amore trionfa sempre" ("Visions") (indieforbunnies).
Di seguito, Wonder esegue, in una fantastica e grintosa live performance del 1974, Living For The City, secondo singolo estratto da Innervisions che all'epoca raggiunse l'ottava posizione della Billboard Hot 100 e la vetta della R&B chart, ed il cui testo parla di spietate metropoli razziste e ammazza-ambizioni.
Il testo di Living For The City
A boy is born in hard time Mississippi
Surrounded by four walls that ain't so pretty
His parents give him love and affection
To keep him strong moving in the right direction
Living just enough, just enough for the city
His father works some days for fourteen hours
And you can bet he barely makes a dollar
His mother goes to scrub the floors for many
And you'd best believe she hardly gets a penny
Living just enough, just enough for the city yeah
His sister's black but she is sho 'nuff pretty
Her skirt is short but Lord her legs are sturdy
To walk to school she's got to get up early
Her clothes are old but never are they dirty
Living just enough, just enough for the city
Her brother's smart he's got more sense than many
His patience's long but soon he won't have any
To find a job is like a haystack needle
'Cause where he lives they don't use colored people
Living just enough, just enough for the city
Just enough for the city
Living for the city
Just enough for the city
Enough for the city
Just enough for the city
Living for the city
Just enough for the city
Enough for the city
Just enough for the city
Living for
Just enough for the city
Living for the city
Just enough for the city
Just enough for the city
For the city
Just enough for the city
For the city
Just enough for the city
For the city
Just enough for the city
For the city