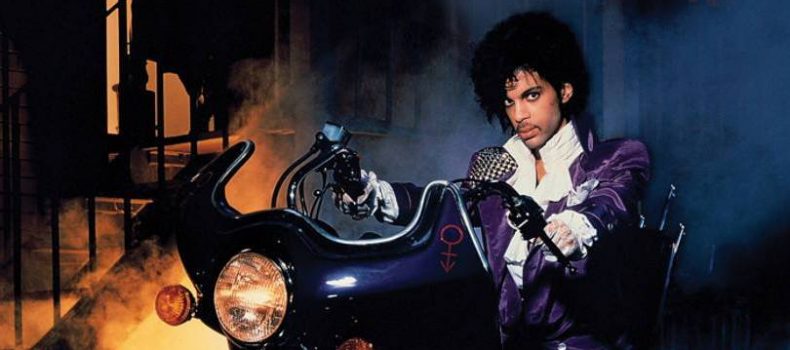 27 luglio 1984: esce il film "Purple Rain" con Prince protagonista
di Skatèna
I never meant to cause you any sorrow
I never meant to cause you any pain
I only wanted to one time to see you laughing
I only wanted to see you laughing in the purple rain
27 luglio 1984 – Esce nelle sale il film Purple Rain con protagonista Prince, che ne curò la soundtrack (vinse l'Oscar come migliore colonna sonora nel 1985).
Di seguito, l'official trailer:
Diretto da Albert Magnoli e scritto da Magnoli e William Blinn, Purple Rain fu girato a Minneapolis negli Stati Uniti. Nel film, Prince veste i panni di "The Kid", suo alter ego, un giovane cantante di colore che vive con i genitori che però litigano in continuazione, mentre di notte si esibisce in un club con la sua band "The Revolution", in competizione con altri gruppi, e che dopo varie peripezie, alla fine compone Purple Rain raggiungendo il successo.
La colonna sonora che accompagna il film, curata da Prince e dalla sua band The Revolution
Il film fece anche da trampolino di lancio per l'album Ice Cream Castle dei The Time e per quello omonimo delle Apollonia 6.
Dalla colonna sonora sono usciti due singoli che si sono posizionati in vetta alle classifiche, When Doves Cry e la canzone di apertura Let's Go Crazy, così come Purple Rain, che ha raggiunto la posizione numero due.
Purple Rain rappresentò, per la carriera di Prince, una svolta sia dal punto di vista commerciale che dal punto di vista artistico: con esso, infatti, Prince fu consacrato a rockstar della scena musicale, dopo anni in cui si era fatto sì notare come una delle migliori promesse della Black Music, ma non era mai riuscito a elevare il proprio status.