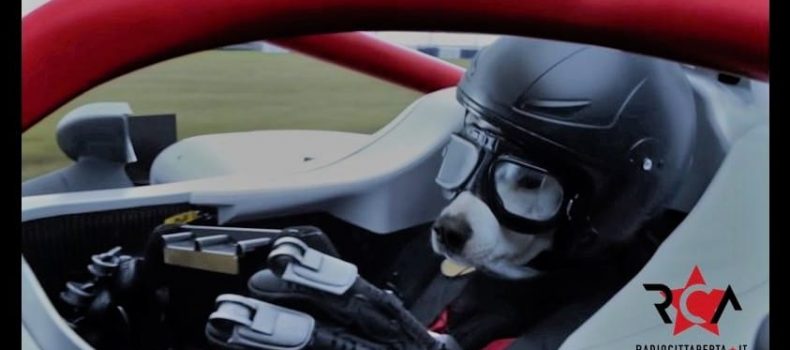 Il nuovo video dei Chemical Brothers ispirato alla Formula 1
I Know we can make it girl,
Yes I know we can make it girl,
If we just try,
We've got to try,
Got to find a way to me baby!
So che possiamo farcela, ragazza
Sì, lo so che possiamo farcela, ragazza
Se ci provassimo,
Dobbiamo provarci
Devi trovare un modo baby!
E' da poco uscito (in data 8 marzo 2019) il nuovo videoclip dei The Chemical Brothers intitolato "We've got to try": il singolo anticipa il nuovo album "No Geography" in uscita il prossimo 12 aprile, è stato diretto da Ninian Doff ed ha come protagonista un cane a bordo di una monoposto.
Ninian Doff, il regista del videoclip
In realtà, l'album "No Geografy" è stato già anticipato da altri tre singoli – Free yourself, MAH, Got To Keep On.
We've Got To Try è stato prodotto anche in una versione remix sui generis della durata di soli 3 secondi, "la più veloce della storia", commissionata da Formula 1, con il brano a 15.000 bpm per richiamare appunto i 15.000 giri dei motori di Formula 1 di cui Ed Simons e Tom Rowlands sono appassionati. Il remix, infatti, diventerà la colonna sonora per la nuova stagione del campionato automobilistico.
Rowlands a tal proposito ha dichiarato: "La sfida ingegneristica di creare il remix più veloce di sempre ci ha incuriosito come fan e musicisti di Formula 1 ed è emozionante ascoltare la nostra musica in un contesto come quello delle competizioni automobilistiche, che riflettono bene le nostre produzioni e i nostri live show".