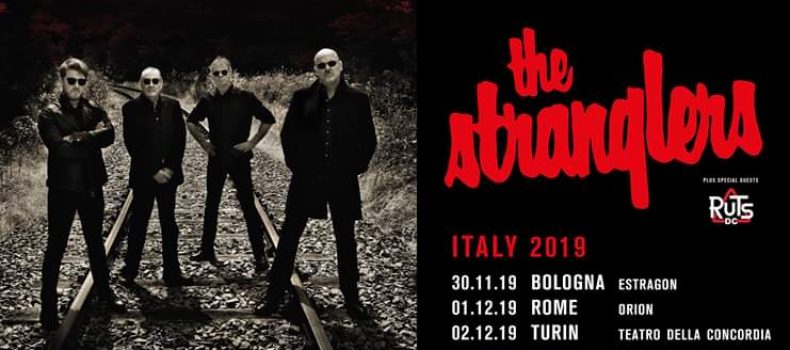 The Stranglers e The Ruts in autunno in Italia con 3 date!
The Stranglers + The RUTS / RUTS DC in Italia in autunno con 3 date:
➡️ 30 novembre 2019 all' Estragon di Bologna.
➡️ 1 dicembre all' Orion di Roma.
➡️ 2 dicembre al Teatro della Concordia di Torino.
Biglietti disponibili da martedì 7 maggio su:
http://nvite.com/community/thestranglersitalia
The Stranglers sono un gruppo punk rock/new wave/goth inglese fondato l'11 settembre 1974 a Guildford nel Surrey. Nel 1976 fecero da gruppo spalla ai Ramones nel loro primo tour britannico.
I Ruts / Ruts DC sono un gruppo punk rock inglese influenzato dal reggae, noto per la hit del 1979 da Top 10 "Babylon's Burning", e per un precedente singolo "In a Rut", che non è stato un successo ma è stato molto apprezzato e suonato regolarmente da dj John Peel della BBC Radio 1.