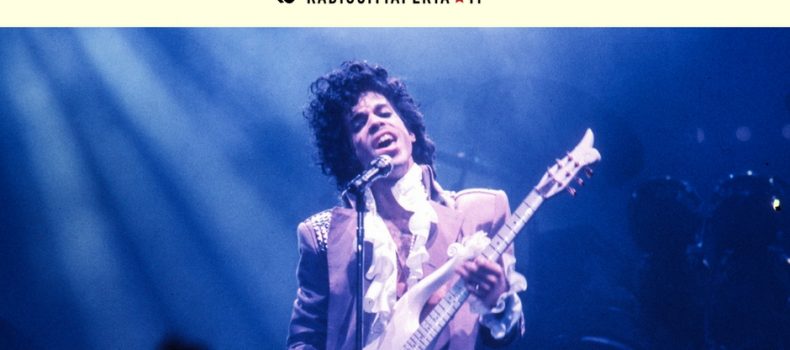 La coscienza di uno speaker – Podcast 13.12.2017
Si chiude con questa puntata, la trilogia dedicata a Prince.
Il primo episodio è stato un lungo omaggio subito dopo la morte, il secondo un viaggio negli anni irriverenti della carriera di Prince: "Rude Boy". L'ultimo lo abbiamo decidato alle migliori perfromance live. Quelle più intense, particolari e uniche in oltre 25 anni di carriera. Ai microfoni Alessandro Anello e Fabio Malerba.
The importance of being Prince.
Purple Rain ( Nude tour – @Tokyo Dome 1990)
Medley: Irresistible bitch/Possessed (Live @Syracuse 1985)
17 days (Live studio outtake – live 1984)
Forever in my life (Sign o the times tour – Live @Rotterdam 1987)
Sister (Lovesexy tour – @Dortmnund 1988)
Still would stand all time (Aftershow – Small Club – @Holland 1988)
The art of musicology (Acoustic Live TV show – 2004)
America ( Live @Nice 1985)
While my guitar gently wheeps (Live at Rock n Roll Hall of Fame intduction ceremony 2004)
Let's go crazy (Billboard music award 2013)
How come you don't call me anymore (Piano and Microphone tour 14-04-2016)