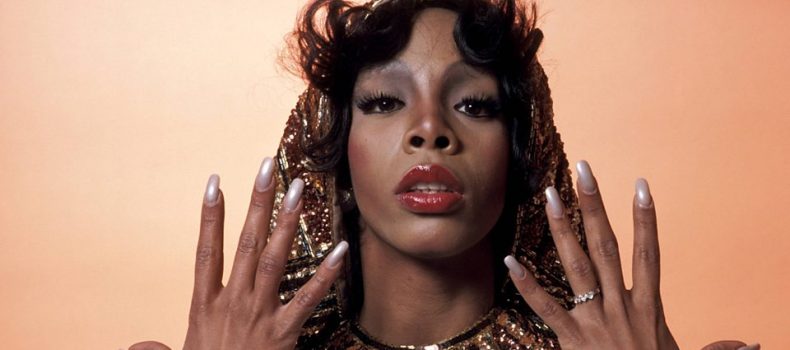 In ricordo di Donna Summer, "The Queen Of The Disco Music"
Volevamo realizzare una canzone futuristica (…) decidemmo che dovesse essere fatta con un sintetizzatore

(Giorgio Moroder, a proposito del brano I Feel Love)
17 maggio 2012 – Muore a Napoli la magnifica e leggendaria cantante statunitense Donna Summer, che negli anni settanta raggiunse fama mondiale grazie a numerosi successi discografici che le valsero il titolo di "Queen of Disco", sebbene il suo repertorio includesse anche brani R&B, rock e gospel.
La ricordiamo con la hit I Feel Love qui in versione live all'Universal Amphitheatre di Los Angeles/1978, che Giorgio Moroder considerò come la canzone che dette il LA alla musica elettronica. La produzione di Moroder e Pete Bellotte, che realizzarono il brano accompagnandolo con un sintetizzatore Moog, venne poi presa a modello ed emulata da altri musicisti.
Tra i commenti al video, un fan scrive: "every modern dj should worship and hold a candle to this song, Donna's courage and Giorgio's genius. Masterpiece".