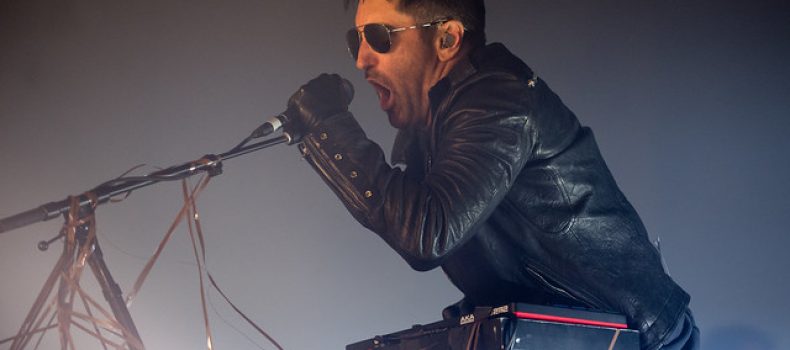 Auguri "Mister Distruzione"!
I hurt myself today, to see if i still feel, I focus on the pain, the only thing that's real, the needle tears a hole, the old familiar sting, try to kill it all away, but i remember everything
17 maggio 1965 – Nasce Trent Reznor, il bambino prodigio che già all'età di 5 anni suonava il pianoforte, che poi abbandonò per dedicarsi alla musica elettronica, arrivando ad imparare le tecniche di mixaggio, produzione e manipolazione sonora, fino a quando, nel 1989, fondò con il batterista Chris Vrenna e il chitarrista Richard Patrick la band industrial dei Nine Inch Nails, che esordì con l'album di culto Pretty Hate Machine.
Ribattezzato "Mister Autodistruzione", Trent Reznor ha creato con i suoi Nine Inch Nails una delle più innovative e violente creature musicali degli ultimi anni, donando all'industrial-rock la sensibilità dei cantautori più introspettivi e le nevrosi dei rocker maledetti
(ondarock)
Festeggiamo il suo compleanno proponendovi OVVIAMENTE la visione di questa STUPENDA live performance in cui Reznor canta Hurt, ripresa durante il Self Destruct tour nel 1995. Il video è stato diretto da Simon Maxwell.
Hurt è un singolo estratto dall'album dei NIN del 1994 The Downward Spiral.
La canzone è stata coverizzata da molti artisti, tra cui Johnny Cash (2002) ed Eddie Vedder (2008).